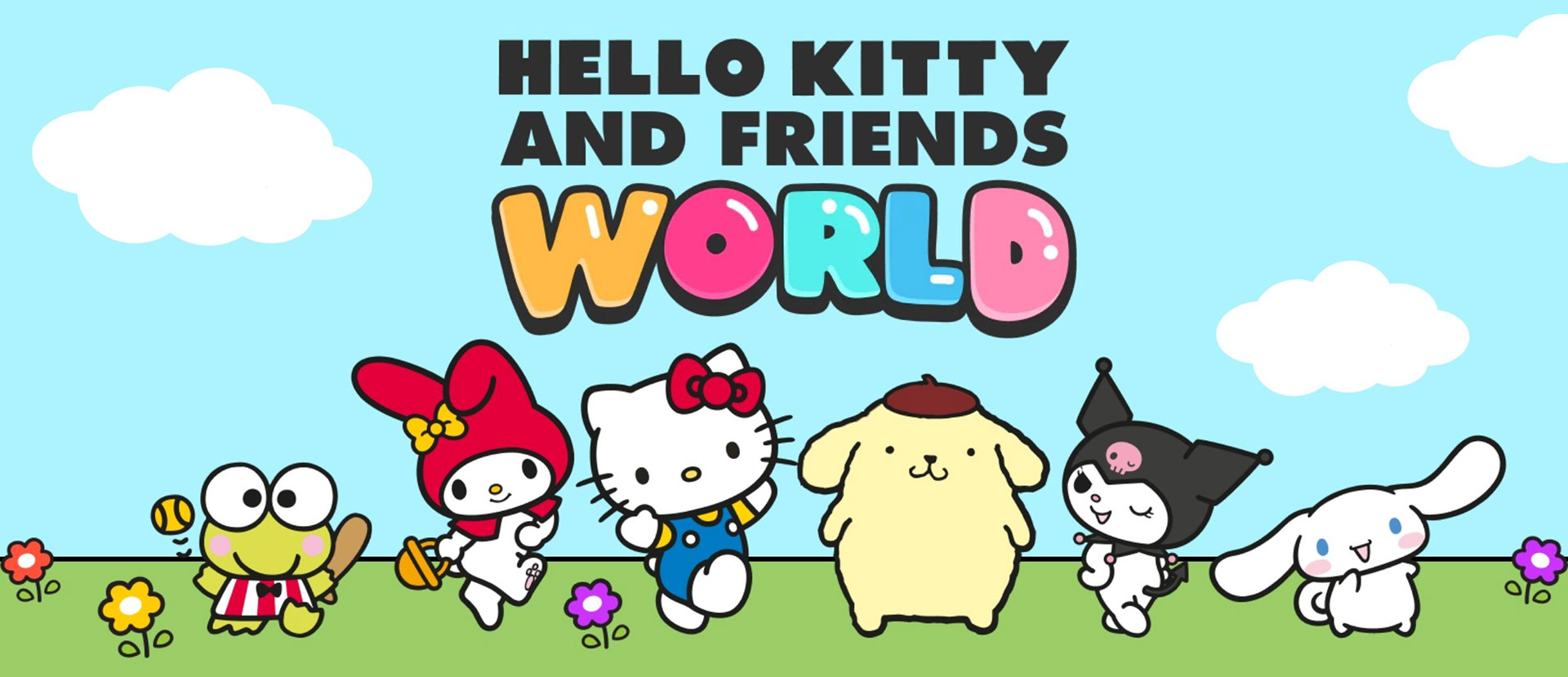 HELLO KITTY AND FRIENDS WORLD 
HELLOKITTYFRENS.XYZ
As the lead of a talented team, I had the privilege of bringing to life the first NFT collection for Sanrio. This project was a gamified NFT collecting experience revolving around the beloved characters of Hello Kitty and Friends journeying across the globe. Users were immersed in a collecting adventure, acquiring stamps that could be traded for snapshots of Sanrio characters in various world cities.
Our ambitious endeavor culminated in over 70,000 uniquely generated NFTs, each one a distinctive piece of digital art. Not only did we create this vast array of NFTs, but we also crafted the branding, website, animated pack opening reveals, marketing materials, and special debut art, which was auctioned on OpenSea.
The project was a resounding success, with the initial sale garnering $950k and amounting to $1.7 million traded to date. Furthermore, the entire collection sold out in less than one minute. In the run-up to the launch, we also created and auctioned special 1 of 1 pieces for each of the six characters in the collection. This strategy generated additional excitement and resulted in an extra 35 ETH in sales.
Hello Kitty and Friends World holds the distinction of being the most popular RECUR drop to date, a testament to the dedication and creativity of our team.
Art Creation Process
In the creation of Hello Kitty and Friends World, we developed 180 unique traits that were distributed among six characters. Each trait had to be meticulously isolated, enabling us to dynamically combine the final pieces by layering all of the traits together.
This was a complex process managed through JavaScript, where we had to establish rules to restrict certain combinations to ensure the resulting NFTs were visually harmonious and stayed true to each character's design.
I led a team of dedicated production artists and illustrators in conceiving and finalizing the various backgrounds, body poses, expressions, accessories, and foreground layers. This intricate process was a testament to our team's attention to detail and commitment to delivering high-quality, individualized NFTs.
Designing the User Experience
From the beginning of the project, it was vital that the entire user journey felt like an authentic Sanrio experience. We wanted a themed experience based around the idea of traveling with Hello Kitty and Friends. Thus, we developed the logo, super cute flat Sanrio-esque illustrations, and bright color palette to be used throughout the site. I worked closely with the web designers and our Sanrio partners to ensure an experience as close as possible to what a fan would call a 'Hello Kitty travel agency'.
Interactive Collecting Game
We aimed to create a way for fans to interact with their NFTs in a more meaningful way. To fit with the travel theme, we decided it would be fun if users could send their character on a trip and collect new 'snapshots' from their travels. My team and I came up with a collection game and an NFT meta-wrapping idea that would allow users to collect stamps to earn more art. Users would collect three matching stamps from eight different cities to unlock new art that could be 'wrapped' into their NFT.
Pack Your Bags - Unforgettable Unboxing!
Our travel-themed, luggage-style blind packs were designed to deliver a memorable 'unboxing' experience. The animated celebrations that marked the opening of each pack added a sense of thrill and anticipation.
This detail-oriented approach ensured an immersive experience, amplifying the spirit of adventure central to our theme. The animation also encouraged social sharing, generating organic buzz as fans eagerly posted their unique pack reveals on YouTube and social media. This blend of excitement and community interaction contributed significantly to the project's success.